Best iPhone Screen Repairs in Sydney
iExperts is Sydney's No. 1 iPhone Screen Repairer! Since 2009, we have repaired more than 120,000 Apple devices.
When it comes to experience, know-how and quality repairs, nobody comes close.
Conveniently located, The Dymocks Building in the Sydney CBD on George St, It's between the Samsung store and Apple store. iExperts Sydney makes it easy for you to drop off your device, and pick it up repaired as new, 30 Minutes later!
Our Sydney store address is:
Suite 9A, Level 9
428 George St (The Dymocks Building)
Sydney NSW 2000
When it comes to iPhone repairs in Sydney, iExperts are unmatched in terms of experience, quality of work and parts quality.
We treat each iPhone as one of our own taking the utmost care when disassembling it, fitting new parts and reassembling each device to factory specifications.
Our technicians are trained to repair to perfection, where each component is seated properly and each screw tightened enough to ensure a firm hold.
With an iExperts repair, no one can tell it has ever been repaired. It is just the way a repair should be.
iPhone Repair Procedure at iExperts, Sydney
iExperts follow safe techniques for optimal repair of your iPhone screens and other functional issues at our office in Sydney. Our expert technicians use their experience and knowledge to resolve the issues satisfactorily.
Visit our store, mail us or call us.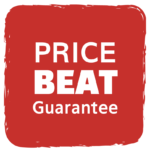 Most iPhone repairs can be completed in 30 minutes, so you can be on your way sooner!
If we can't fix your iPhone, we won't charge you! It's guaranteed!
Leading iPhone Screen Repair Specialists in Sydney
,

Australia
With over 120,000 Repairs and counting, iExperts is Sydney's most trusted iphone screen repair expert!
We make it simple, easy and hassle-free to get your device back to working order!